May 30, 2022, 2:12 PM | Updated: May 30, 2022, 8:11 PM
Three other Conservative MPs have publicly called for Boris Johnson to leave because of the "corrosive" effect of the Partygate scandal.
In a bizarre turn of events, ex-Solicitor General Jeremy Wright published a statement on his website calling for the prime minister to step down before it was swiftly removed and then reposted.
In the 2305-word statement, the former culture minister said he could not be sure the prime minister had lied to Parliament or had "deliberately misled" the House of Commons, but said there was "clear evidence" that Mr Johnson has been "negligent".
He said "corrosive" events in Downing Street have caused "real and lasting damage" to government authority.
The Kenilworth and Southam MP said: "I have regretfully concluded that, in the interests of this and future governments, the Prime Minister must resign."
Read more: 'Boris and Carrie celebrated Prime Minister's birthday with some friends in flat No. 10' Labor claim
Read more: Lifelong Tory loyalist, 80, says he will never vote for party under Boris Johnson again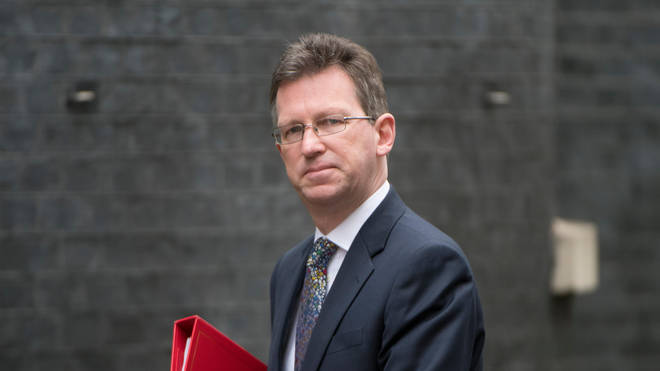 Read more: Boris Johnson could be doomed by his 'lack of clarity', warns Tory Peer
Tory MP Andrew Bridgen, who previously said he would withdraw his suspicions over the war in Ukraine, has confirmed to voters that he has submitted his letter.
He felt it would be "wrong" to hold a leadership contest during the early stages of the conflict, but said recent "revelations" about Downing Street parties have changed his decision.
"Me and colleagues have submitted a letter of no confidence in recent days and it is quite possible that the figures are close to a vote of no confidence," said the North West Leicestershire MP.
Another Conservative MP, Elliot Colburn, confirmed he has filed a letter of no confidence in the Prime Minister.
The Carshalton and Wallington MP said in an email to voters that nothing in the Met of Gray report convinced him to retract his letter he submitted "some time ago".
Mr Colburn is the third Tory to add his name to the growing list today.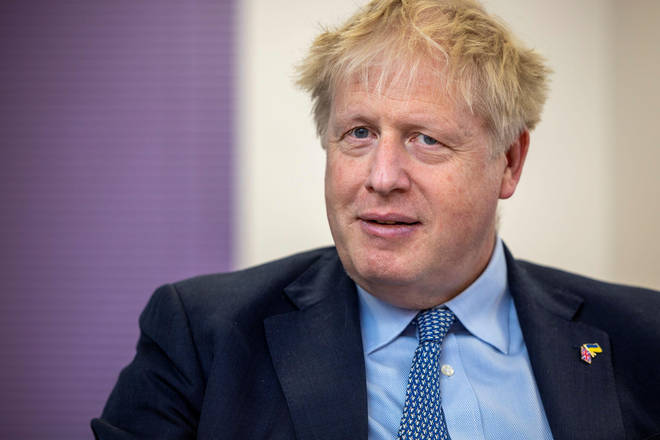 There are at least 25 MPs who have publicly called for the Prime Minister's departure, and most have confirmed that they wrote to Sir Graham.
Johnson will face a confidence vote as 54 MPs Sir Graham Brady, the chair of the backbench 1922 committee, write to demand that one be held.
Former Tory MP Ann Widdecombe previously told LBC that Johnson is "chaotic" as prime minister but his shortcomings are "made up for by huge successes".
She told Andrew Pierce that "there will be messes from time to time" and said the party should look into this.
She said the Tory party, of which she used to be a part, is an "undisciplined mob that has lost its nerve".
It comes as Downing Street is under renewed pressure to reveal whether the Prime Minister's wife, Carrie, staged a second lockdown party at the Downing Street flat, after No10 failed to deny the reports.
Ms Johnson has been reported to throw a second party at the Downing Street flat, where she and her husband live, on the day of the Prime Minister's 56th birthday.
Earlier in the day on June 19, 2020, Mr Johnson attended an impromptu meeting in the Cabinet Room which resulted in him being fined by the Metropolitan Police along with his wife and Chancellor Rishi Sunak.
The Sunday Times reported last weekend that an unnamed aide claimed to have told Sue Gray's inquiry that they had reports that Ms Johnson had met "several" male friends that evening, and that the Prime Minister later went to the flat where they had been gathered. .
Asked about the report, a No. 10 spokesperson said the senior official, Ms Gray, had made it clear in her mandate that she would look into other allegations where there were "credible" claims that the rules had been broken.
"I've seen the same coverage as you, but I think this is covered in the job description in Sue Gray's report, where she clearly said other meetings that were credible, where she received credible allegations, would be looked into.
"Downing Street (staff) were given clear instructions to retain all relevant information and to cooperate fully with the investigation."
The Sunday Times said the assistant, who has since reportedly written to the cabinet secretary about the messages, told Ms Gray's team that they did not want to forward the messages to them but were willing to show the investigators in person.
But the Cabinet Office said the informant was unwilling to provide the messages or meet in person, so their email exchange was forwarded to police once the Operation Hillman investigation began.
Police did not investigate the alleged evening meeting at the flat and by the time the assistant offered to share the messages with Ms Gray, the cabinet said the investigation had been completed.
Deputy Labor leader Angela Rayner said: "Less than a week after the Gray report was published, this raises serious questions about whether Downing Street has been caught lying again and why the event has not been investigated.
"The Prime Minister needs to come to terms with the British people."
The Prime Minister will face a parliamentary inquiry following the conclusion of Gray's and police investigations, with the Commons Privileges Committee looking into whether he misled MPs with his reassurance that Covid rules in No. 10 were followed.
Which Tory MPs have publicly called on Boris Johnson to resign?
William Wragg – MP for Hazel Grove and Vice-Chairman of the 1922 Committee
Caroline Nokes – MP Romsey and Southampton North
Tim Loughton – MP for East Worthing
David Davis – MP for Haltemprice and Howden
Andrew Mitchell – MP for Royal Sutton Coldfield
Peter Aldous – MP for Waveney
Tobias Ellwood – Chairman of the Defense Selection Committee and Member of Parliament for Bournemouth East
Sir Gary Streeter – MP for South West Devon
Anthony Mangnall – MP for Totnes
Aaron Bell – MP for Newcastle-under-Lyme
Sir Nick Gibb – MP for Bognor Regis and Littlehampton
Craig Whittaker – MP for Calder Valley
Nigel Mills – MP for Amber Valley
Karen Bradley – MP for Staffordshire Moorlands
Mark Harper – MP for Forest of Dean
Steve Baker – MP for Wycombe
Sir Roger Gale – MP for North Thanet
Julian Sturdy – MP for York Outer
Angela Richardson – MP for Guildford
Steve Brine – MP for Winchester
David Simmonds – MP for Ruislip, Northwood and Pinner
John Baron – MP for Basildon and Billericay
Stephen Hammond – MP for Wimbledon
Alicia Kearns – MP for Rutland and Melton
Sir Bob Neill – MP for Bromley and Chislehurst
Anne Marie Morris – Member of Parliament for Newton Abbot
Jeremy Wright – MP for Kenilworth and Southam
Elliot Colburn – MP for Carshalton and Wallington
Andrew Bridgen – MP for North West Leicestershire
*The above list includes those who have publicly asked Boris Johnson to resign or have submitted a letter of confidence*