The family of Matthew McLuckie, the young man who died in a head-on collision in southern Canberra last Thursday, say they are "heartbroken" by the "senseless" and "absolutely avoidable" deaths of their son and brother.
Most important points:
Mr. McLuckie's family described him as a "caring, funny, witty, smart and humble" person
Police are investigating whether a third car was involved in the fatal collision on Hindmarsh Drive
His family has called that driver to come to the police and tell them: "stop hiding behind your anonymity like cowards"
The 20-year-old was on his way home from work at Canberra airport when another car, reportedly traveling at high speeds on the wrong side of the road, collided with his car.
The female driver of the car was removed from the vehicle and taken to hospital with life-threatening injuries.
But police are still looking for the driver of a third car they believe was also involved in the incident, which officers also say had been driving on the wrong side of Hindmarsh Drive.
Warning: this story contains confrontational images.
In a statement released this afternoon, Mr. McLuckie's family described him as "caring, funny, witty, smart and humble".
They said Mr. McLuckie had studied at the Australian National University for a degree in Advanced Computing and saved up his money to buy his first house.
"He had so much more to give, so much love to share," his family said.
"We cannot describe in words the pain of losing our son in such a senseless and absolutely avoidable accident.
Uneaten dinner and missing car the first sign that something was wrong
Mr. McLuckie's father said it was the uneaten dinner that indicated to him that his son had not returned home after his shift.
Tom McLuckie said he woke up Friday morning to find Matthew's dinner the night before in the fridge and his car wasn't parked in front of the house.
But he said it never occurred to him at the time that his son might never come home again.
"You don't think, so I came in and joked with my wife, 'I wonder if he might have a girlfriend,'" he said.
"But I called him…at 7:20am and said 'Hey son, I wonder if you went to see your mom?' †
"I jumped in the shower to get ready for work and Amanda was at the door with the police, and they told us the bad news.
"The police were nice, but there is no way to deliver that kind of news."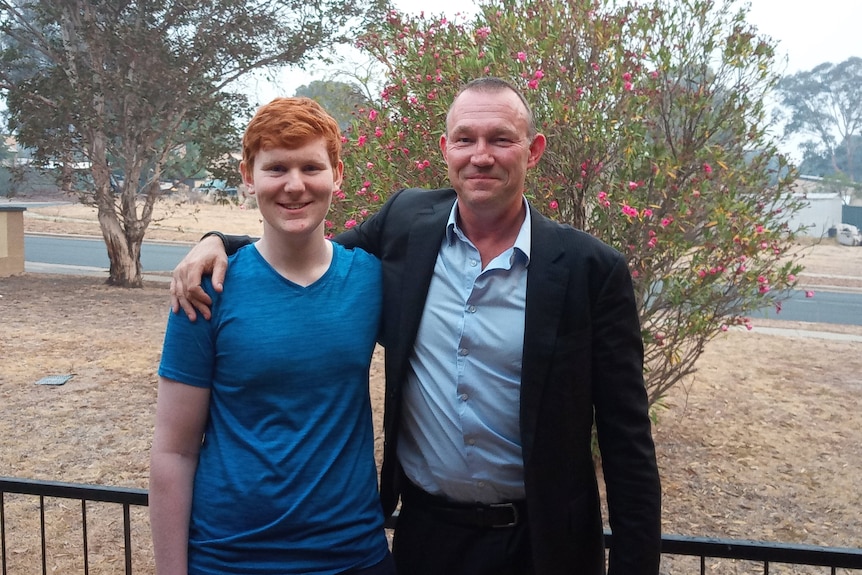 He said the days since receiving the news had been "good and bad."
But he said the support from Matthew's friends and the wider community in Canberra had been great.
"People have come by, people have brought us food, people have texted us…everyone is saying 'all we can do for you,'" he said.
"That's why we moved here; Canberra is an amazing community. Everyone was so nice, so friendly and gave us all the love in the world. It was beautiful."
'I'm going to miss him so much'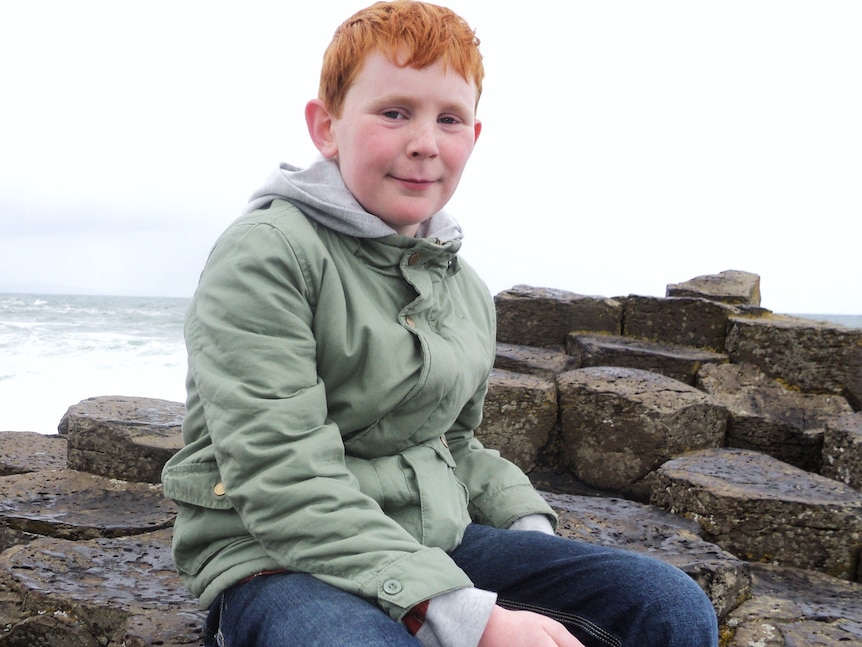 Tom McLuckie said he would always remember his first day in Australia with his son, after the family emigrated from Scotland in 2005.
"When he was a baby and we first came to Australia we got off the plane in Sydney and a friend of ours had met us at the airport. We were staying in Potts Point and we were all jet lagged – Matthew's mom was incredible tired and I think she was kept awake with him on the plane – he wasn't even three years old," he said.
"So I got up and walked from Potts Point to Mrs. Macquarie's chair, all the way around the Botanic Gardens and we sat for breakfast at Circular Quay, and that was our first morning in Australia together.
"I'll always remember that first day together in Australia because it's beautiful and I'm going to miss it so much."
Family calls on other driver to come forward
Mr McLuckie's family has called on the driver of a third vehicle allegedly involved in the incident, who did not report to police, to turn himself in.
"For those who took part in the incident and chose to drive away from the horrific accident, we implore you to have the courage to accept the consequences of your actions," they said.
His family also asked everyone who has raced the streets of Canberra in recent months to acknowledge that their actions could have dire consequences.
"It may all seem like a little fun, a big thrill, a good laugh and something to do with your friends, but your actions have consequences," they said.
Mr McLuckie's family said they hoped talking about his death would help prevent other families from going through the same loss they went through.
"If this message can save just one life, prevent another family from falling apart and being broken, then no matter how painful our loss is, maybe our son didn't die for nothing but a cheap thrill," they said. they.
Matthew's father has also kept pieces of debris – some still in bags of police evidence – from his son's accident.
The items included a piece of mirror and Matthew's P-plates, which he said flew from the car in the collision.
Posted † updated