Ronnie Coleman, a great bodybuilder, has been a boon to bodybuilding ever since he joined. Ronnie won Mr. Olympia eight times in a row as he established his absolute dominance in the sport. Even the painful 13 operations with the difficulties could not stop him.
ADVERTISEMENT
Article continues below this ad
From time to time, however, he has managed to recover from them. In addition, after sustaining significant hip and spine injuries, he was seen exercising. In light of this, a 2008 Mr.Olympia champion advised him to let it go and focus on his health.
ADVERTISEMENT
Article continues below this ad
2008 champion advises Ronnie Coleman
once during a interview with director Vlad Yudin, Dexter Jackson revealed the techniques for staying fit. He was talking about doing things differently. "I'm going to do something different, and I'm going to change it. I want to keep these guys going for a long time and that's why I'm going to make different adjustments, train differently, train with machines."
While pointing out Ronnie's health, he said, "And Ronnie-Ronnie said the same thing, you know what I mean, but these guys are going out, they're going to bang all these heavy loads, they don't know how to switch to machine work. It's a mental issue, I think. I mean, look at Ronnie to this day. I love that man to death. He's still trying to train, and he's in the wheelchair, and I'm like Ronnie. Come on, man, it's time to let it go."
DIVE DEEPER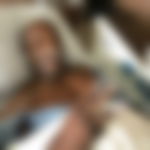 Finally, he added, "It pains me to see him go from where he was to where he is now." Including Dex, many other bodybuilders have stated that it hurts them to see Ronnie in a wheelchair. When Coleman has to travel quite a distance, he uses a wheelchair. This situation happened because he was determined to be the best bodybuilder at all costs. But that is now a thing of the past. With hard work and dedication, Ronnie did the unthinkable. Ronnie can now walk without any help.
ADVERTISEMENT
Article continues below this ad
Fitness comparison of Dexter and Ronnie
Dex won the Mr. Olympia 2008 body building competition and competed professionally in the IFBB. For many years, while participating in Mr. Olympia, he was placed 3rd or lower than third. In 2008, however, he worked many hours and received a reward. His prime-time bodybuilding weight is 102 kg. Meanwhile, it is known that Ronnie's weight is around 135 kg. Even after his ultimate training and difficulty practicing, Jackson suffered minor injuries such as Bicep Tear. Despite only having one Mr. Olympia, he was on the cover of Flex and Muscular Development magazine.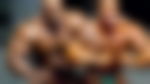 ADVERTISEMENT
Article continues below this ad
Once Coleman and Dexter were spotted on stage next Jay Cutler's match drew a large crowd. Jay had a different approach to workouts; he likes to do compound exercises and free weights. In addition, he does not like to rest during sets. Meanwhile, his mega diet plan can be called "Mass Monster." On the other hand, Ronnie focuses primarily on leg curls and stiff-legged deadlifts. While Dex does more machine exercises and stays away from doing excessive reps.
WATCH THIS STORY: Mr Olympia Legends Arnold Schwarzenegger vs Ronnie Coleman Body Comparison