Australians who play slots at Crown Casino must set a cap on how much they are willing to lose, under new laws to be tabled before Victoria's Parliament on Tuesday.
The measures were recommended by the royal commission at the casino after a series of damning revelations about the casino's behavior.
A $1000 per 24 hour cash limit will also be introduced to address money laundering in the casino and those who gamble more will have to use casino issued cards.
"Some of the strongest protections in the world will now be in effect at Melbourne's Crown casino – including mandatory prior commitment," said Melissa Horne, Minister for Consumer Affairs, Gaming and Liquor Regulation.
Mandatory pre-commitment requirements that force people to put a limit on how much they are willing to lose should be in place by the end of 2023.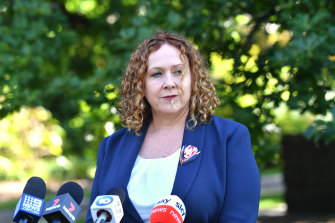 However, the full reforms must be implemented in the casino by December 2025 at the latest.
This is to enable the development of technology that is not yet available, according to the government.
They will implement the remaining nine recommendations of the Royal Commission in the coming year with the help of additional legislation, guidelines and administrative mechanisms.