When I was a kid, my father once brought home a quadraphonic hi-fi system.
It was this new format that would take over from stereo, but it never really took off. Amazingly, we haven't really had a big shift in audio like we've had in video, so I've been waiting a long time for Spatial Audio.
Sometimes new technologies are a gimmick.
But this is not so at all. It allows you to be in the room with the musicians who actually perform there.
The first person to show me Spatial Audio was Adam Levine from Maroon 5.
He called me up and said, "I'm going to send you something that I want you to listen to. It's a real game changer for music and it's hard to imagine ever going back." I think we will see Spatial Audio everywhere. It has never happened before that there has been a new technology where most of the equipment you already own – iPhone, iPad, AirPods – already works.
Three or four years ago, we really didn't have this technology in mind.
In recent years we have done that because we thought
it was a real opportunity. Few people can hear the difference with Lossless Audio, but listen to the same song in Spatial Audio and everyone can see which is better.
There are millions of songs that need to be converted to Spatial Audio.
But it's not easy to take your song, process it through a piece of software and that's where Spatial Audio comes in. You basically have to work and remix everything… but if you're a musician and you've never heard this before, you'll be amazed the first time you do. And then you know it's a no-brainer.
I love Justin Bieber.
If you looked at my playlists, you'd think, "Why would he listen to that?" – but he is an incredible talent. But I also like Bruce Springsteen and The Weeknd, and one of the great things about Apple Music and before that iTunes is that you're exposed to all the music. I don't remember my parents listening to the music I listened to… but I listen to music my kids like and they listen to music I like because it's so accessible.
Music and Apple go way back.
That goes back to the Apple II days when Steve [Jobs] always talked about how music had changed his life. He was a huge Dylan fan and a huge Beatles fan, and listening to music shaped his life. It was an important part when he founded Apple and it started with MIDI, with tools to make music; and we continued that path all the way to iTunes.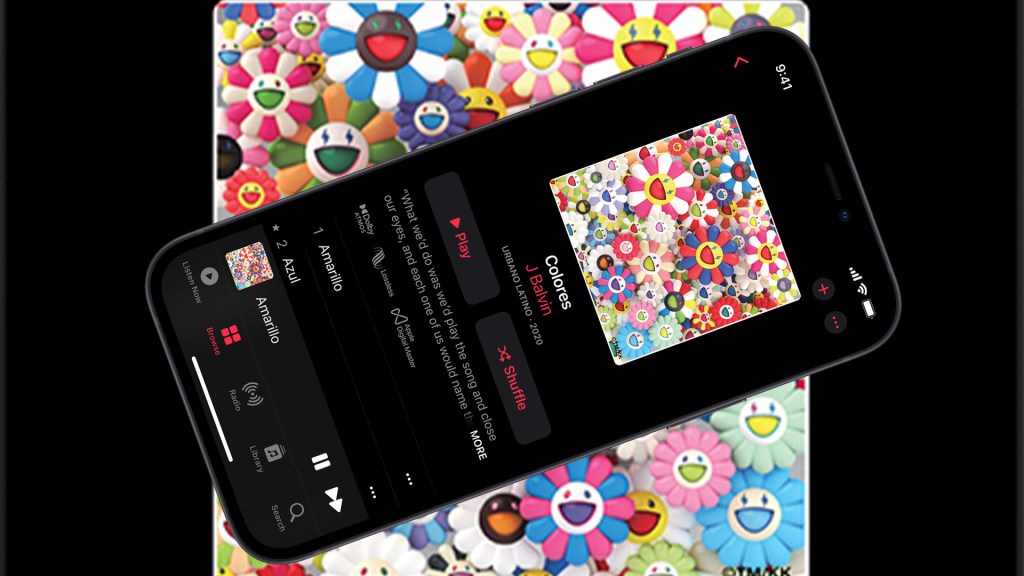 Voice memos are a huge hit with musicians.
Sure, you have Logic Pro and GarageBand, but with Voice Memos, you come up with lyrics and record them there on your phone. We've always tried to build technology for musicians to create and listeners to listen.
I've been with Apple for 32 years.
When I started, the company was in the heyday of desktop publishing. It went very well, then it did very badly for a long time and we lost our way. I was lucky enough to meet Steve when he came back and it has been incredible ever since.
Steve Jobs had a wish.
He wanted Apple to be what it was when he was there a hundred years from now. He was always talking about that and I'm really proud that the culture is something that we've kept. We took products to an incredible level and I think he would be proud and amazed. I look at the products we make today, and more importantly, I get a glimpse of the products we make for the future, and I wake up every day just as excited to be here as I was 30 years ago.
Eddy Cue is Apple's senior vice president of Internet Software and Services. Spatial Audio with Dolby Atmos and Lossless Audio are available on Apple Music, from £9.99/m.