A
Perth
Dad has raised the alarm about e-scooters and pushes for tougher laws after his daughter was knocked to the ground by a rider.
Volker Ritzka said his eight-year-old daughter Lilli was hit by an e-scooter rider who was traveling at more than 40 km/h on Sunday.
Little Lilli spent the night in
Hopital
after flying 10 meters down a footpath, and Volker said it could have been worse.
"It was a strong impact, a big, big scooter, a very heavy vehicle," he said.
The father later said he hopes e-scooters will soon be "a thing of the past".
Lilli has to stay in the hospital for a second night to receive specialist treatment to reduce the risk of permanent scarring.
"The e-scooter was traveling in the middle, so it just crashed into me," she said.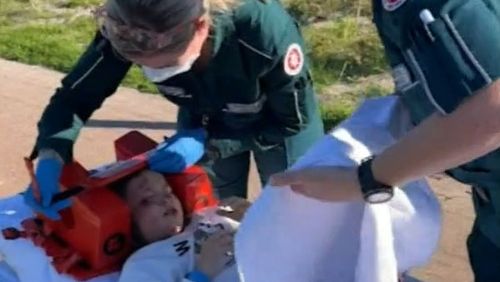 Her father said the rider initially stopped to apologize before leaving the scene.
Police later arrested a man in his twenties, but he was released without charge.
On average, St John's Ambulance paramedics respond to 15 e-scooter accidents each month. Most of them are classified as priority one, meaning the injuries are life-threatening.
This year, both 13-year-old Calym Gilbert and father-of-three Kim Rowe were killed in separate e-scooter crashes.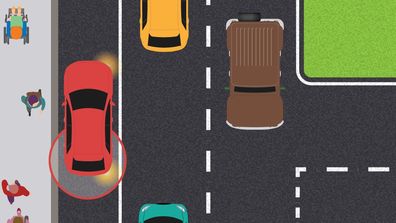 Who will the red car give way to here?