Negotiations are past two government-imposed deadlines
Article content
Food industry executives say the government may need to step in to resolve disagreements over a national code of conduct for food trade as they haven't done it alone after a year of trying.
Article content
Representatives of Canada's largest retail chains and food brands have been in formal talks since last summer to write new rules that would eradicate power imbalances and abusive tactics in Canada's food supply chain. The negotiations have passed two government-imposed deadlines, and now the negotiators say they disagree on a number of key areas, including which products and companies should be subject to the rules.
"We recognize that we are at a critical moment," a group of executives from 10 trade associations, leading the discussion on the code, wrote in a report to the government this week. "We may need government intervention to help us move the process forward."
But government intervention would be complicated and time-consuming. The federal government has already decided that regulating the food industry is beyond its jurisdiction, leaving it to the provinces and territories to create their own rules. Industry proponents fear this scenario would end in disaster, forcing global food companies and national retail chains to wade through a tangle of various provincial regulations.
We recognize that we are at a critical point
Some in the industry, including the head of one of Canada's largest supermarket chains, don't want to wait long. Michael Medline, CEO of Sobeys' parent company Empire Co. Ltd., said late last year that he believed a code could help ease the inflationary crisis in food retail. "It's taking too long," he said. "Let's tackle it."
Article content
The trade associations presented their report this week at the biannual meeting of federal, provincial and territorial agriculture ministers – a major event in the Canadian food industry known as the FPT meeting. In that report, the trade groups asked ministers to impose one last deadline, for November 2022. If they don't have a code of conduct by then, the industry wants the government to "help guide the code to its conclusion," the report said. report said.
Federal Agriculture Minister Marie-Claude Bibeau said she is confident the sector can reach an agreement on a code of conduct by November.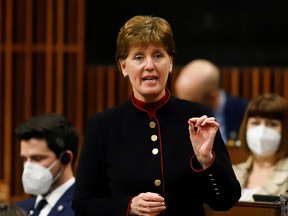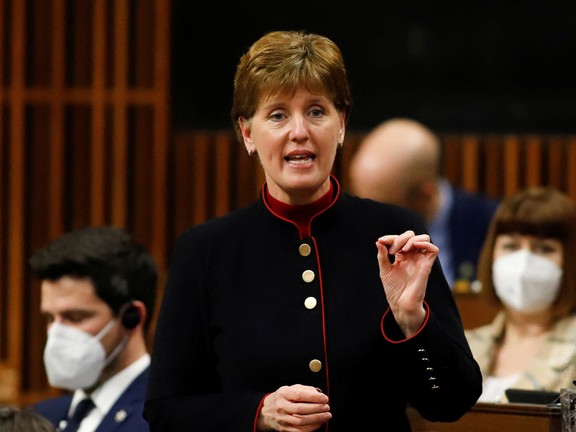 "It's important that the solution comes from the industry," Bibeau said at a press conference on July 22, at the end of the FPT meeting in Saskatoon. "But they know we take this seriously and we want a solution to this situation."
Bibeau and her colleagues have been pushing for change in the food industry since 2020, as tensions between grocers and their suppliers rose during the first waves of the pandemic.
For years, food manufacturers have complained about the fees and fines they have to pay the major grocers. Agriculture ministers examined those fees and found that they could eat up 15 to 40 percent of a manufacturer's sales, including up to $1,200 per delivery in late-delivery fines and $500 per pallet in ransoms.
Suppliers said the grocers took the fees to another level during the pandemic.
It is important that the solution comes from the industry

Marie-Claude Bibeau
Walmart Inc. and Loblaw Companies Ltd. both began charging fees to suppliers to help pay for their e-commerce investments. The retailers said the investments would lead to higher sales volumes for suppliers. But food manufacturers said it was unheard of to be forced to pay for another company's capital expenditures. Some chains were also accused of late and short-shipping fines, at a time when many suppliers were dealing with COVID-19 outbreaks at their facilities.
Article content
Many in the industry believe the solution is a code of conduct, similar to a model used in the UK to curb bullying tactics in the country's concentrated grocery market.
In July 2021, agriculture ministers appointed a mediator to facilitate talks between the 10 trade associations representing the grocers and suppliers. At the time, Quebec's Agriculture Minister André Lamontagne said that if the industry couldn't come up with a solution by the end of 2021, the government would step in.
Milk prices are rising again as critics say dairy decisions are too secretive

Sobeys parent company raises dividend after growing profits in the last quarter

'We're playing offensive now': Saputo plans more price hikes as profits fall
But when it was clear that the trade association committee would not meet the year-end deadline, ministers set a new one and asked for a "concrete proposal" by March 2021. But again, no proposal came.
At that point, the committee decided it needed some real-world perspectives and asked executives from some of the top retailers and food brands to brainstorm on the code. Those companies include PepsiCo Inc., Unilever Plc and Danone SA, as well as Loblaw, Empire and Metro Inc.
After consulting with the companies, the committee said it had reached a consensus on several parts of the code, including rules for having written agreements – which is remarkable in an industry where handshake agreements are common.
But in its report this week, the commission said it still has a number of issues to address, including how the code handles "payments, deductions, fines and fees" and who the rules should apply to.
"At this stage, there is no reason for me to speculate about what will happen if they disagree," Lamontagne said on July 22. "I guess they'll agree."
• Email: [email protected] | Twitter: freshness