Founded in the 1950s by American science fiction writer L. Ron Hubbard, Scientology has long attracted celebrities, including Elisabeth Moss, John Travolta, and Cruise. Some former supporters have accused it of being a dangerous money-oriented cult that regularly tries to destroy the lives of critics. Scientology has been approached for comment on the charges in the lawsuit, but has not yet responded.
The plaintiffs say they endured years of emotional, physical and psychological abuse, in particular while spending more than a decade aboard Freewinds in what the lawsuit described as "a world of abuse, violence, intimidation and fear".
The 86-page legal claim of US law firms Kohn, Swift & Graf, Preti Flaherty, and Cohen Milstein Sellers & Toll† details of allegations of how children as young as six were separated from their parents who relinquished custody of the "Cadet Org" and later "Sea Org", with family visits limited to once a week.
While public members of Scientology can live in their homes, members of "Orgs" work as indentured servants both at sea and on land, the lawsuit alleges. They build up huge debts, which they then take on if they ever try to leave.
Gawain Baxter grew up as a Scientologist and in 1982, when he was only a few weeks old, his family moved from Australia to Scientology's Flag Base in Clearwater, Florida. He joined the Cadet Org when he was six while living in a dormitory with 100 other children.
Loading
By age 10, he saw his parents for only three hours a week and received very little education while working five to 10 hours a day unpaid. His work has included food preparation, landscaping and waste disposal, he claims. He says he was regularly verbally and physically abused by adults associated with Scientology.
While living on the Freewinds — which never docks in US ports or territorial waters — his passport was confiscated and he worked 16 to 24 hours a day in unsafe working conditions, he claims. That included repainting pipes, cleaning ship decks and cleaning fuel tanks without safety equipment. He claims that after working with blue asbestos and concrete dust, he later coughed up blood.
"Growing up in Scientology, being separated from my family and subjected to severe verbal and physical abuse has marked me in ways that I still go through and expose," said Gawain Baxter. "All the while, Scientology continues to abuse and exploit its members, including young children, and does so with virtually unchecked power."
Baxter and co-accuser Laura Baxter, who are married, were later able to leave Freewinds after devising a plan to get pregnant in order to escape. They were told to terminate the pregnancy, but amid public criticism of forced abortions in Scientology, they were eventually let go after weeks of imprisonment, the lawsuit alleges.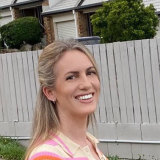 The other plaintiff, Valeska Paris, who now lives in Australia, had parents who were members of the Sea Org and was raised as a Scientologist. When she was six years old, she said she was in the Cadet Org and had been sexually assaulted multiple times as a minor for more than a decade, she alleges.
She claimed that physical and sexual abuse was a common occurrence in the Cadet Org, and that she had to relive her sexual assaults with adult male interrogators and was punished for reporting it. She was forced to do laundry by her alleged abuser on one occasion, she claims.
Paris said she was a personal assistant to Miscavige and that as a 15-year-old she worked 16 hours a day and was "sleep deprived, poorly fed and constantly verbally abused by adult supervisors". She said she became suicidal and ended up doing hard labor at a Scientology site in Australia and her passport was confiscated. Scientology has been accused of running a "penal colony" in a western Sydney location.
"Scientology is a system designed to perpetuate fear, and I continue to struggle with the trauma. No person – child or adult – should have to endure the daily abuse and manipulation that I have had to deal with," Paris said.
Loading
The lawsuit describes how members of the Org must themselves report deviant thoughts and behavior during repeated interrogations, material that is later used against them. Kohn, Swift & Graf attorney Neil Glazer claimed his clients were "groomed" for a "life of service". "Their lives have been forever changed by this abuse."
A 2021 study by The age and Sydney Morning Herald has discovered some of the most detailed financial information available anywhere in the world on Scientology. It found that it had shifted tens of millions of dollars to Australia, which has become an international port and makes tax-free profits with minimal scrutiny.
The Morning Edition newsletter is our guide to the most important and interesting stories, analysis and insights of the day. Register here†