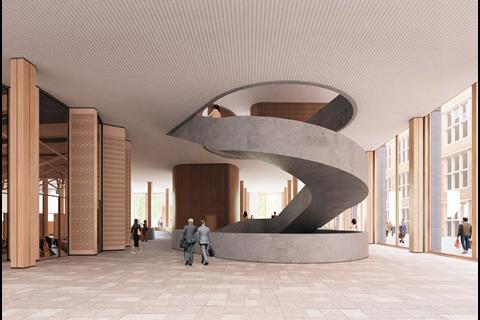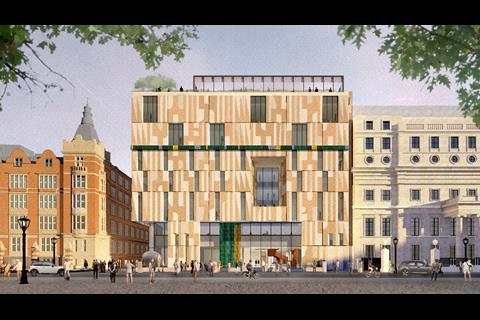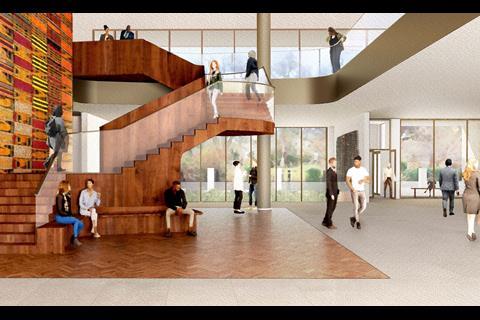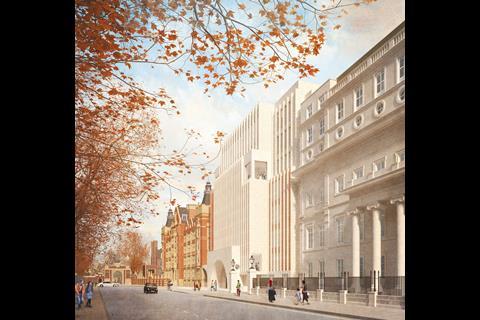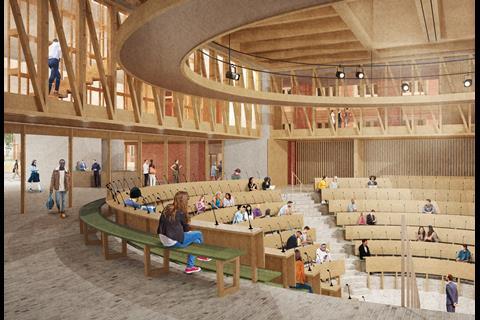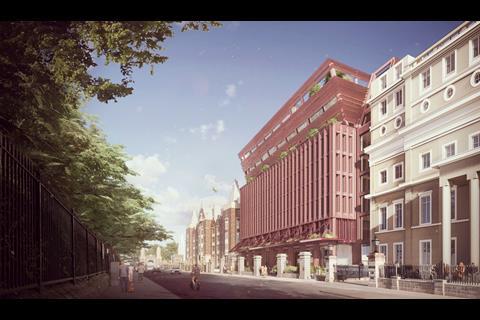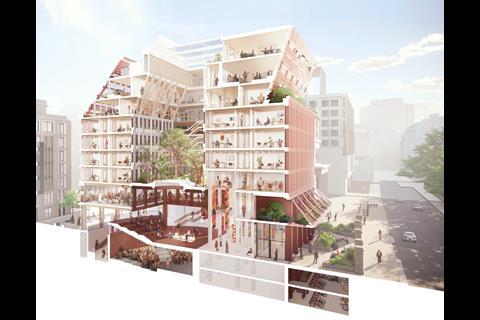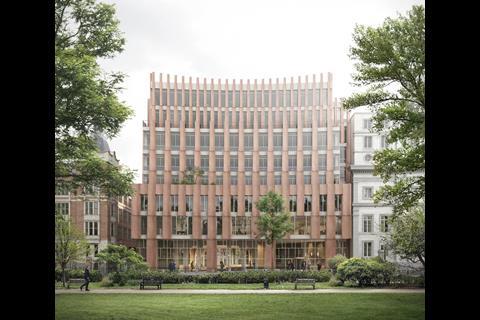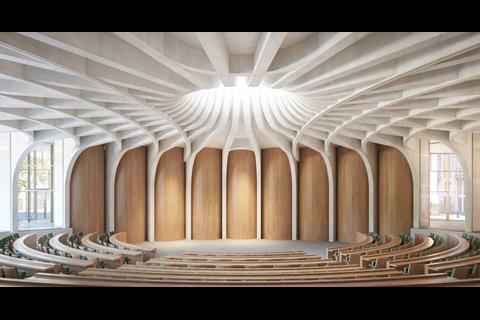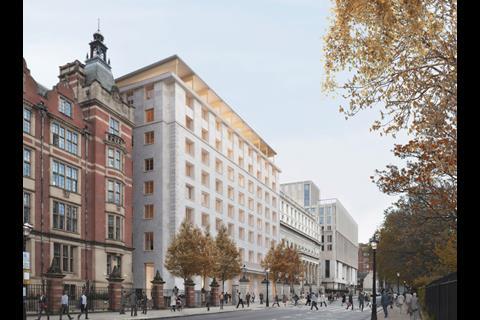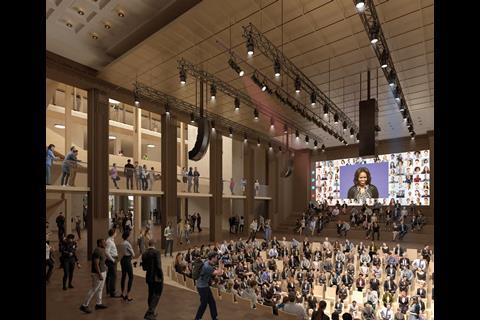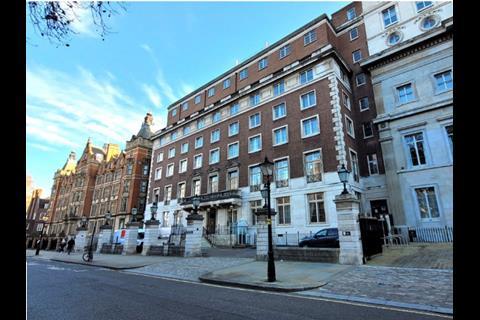 The London School of Economics and Political Science has unveiled the six shortlisted designs for the new £120 million academic building at Lincoln's Inn Fields.
In February, the LSE named Alison Brooks Architects, David Chipperfield Architects, John McAslan & Partners, Hall McKnight, Feilden Clegg Bradley Studios and a joint bid from Dorte Mandrup of Denmark with John Robertson Architects as finalists in the design competition.
This week, the college showcased the shortlisted teams' proposals for 35 Lincoln's Inn Fields – the former base of the Royal College of Surgeons – in the Marshall Building, designed by Grafton Architects.
The LSE contract was for a new 12,540 m² academic building, which will house conference facilities, executive education, a data science institute and associated academic departments and the Firoz Lalji Africa Institute. The project is also expected to be LSE's first carbon neutral building.
The nominated teams will present their proposals to the project jury later this month. The panel includes LSE Director of Estates Julian Robinson, former LSE student and project benefactor Firoz Lalji, LSE Professor Ricky Burdett and Shelley McNamara of Grafton Architects.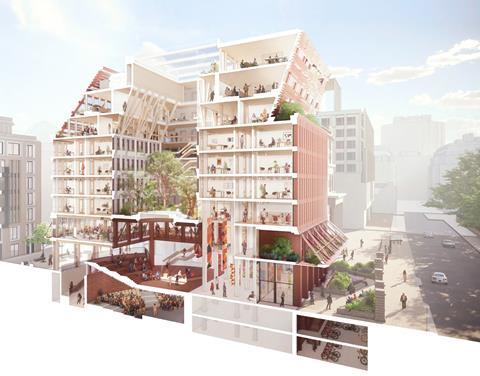 Launching the RIBA competition in December, Robinson warned that 35 Lincoln's Inn Fields would likely be the university's last major commission in the near future and "should be an outstanding piece of architecture that further enhances LSE's reputation and brand."
Alison Brooks' proposals have been developed in collaboration with the Nigerian practice Studio Contra; David Chipperfield Architects worked with Feix & Merlin Architects from south east London; and John McAslan & Partners proposals' were created in collaboration with the American firm Tod Williams Billie Tsien Architects and Marina Tabassum of Bangladesh.
Hall McKnight, based in Belfast, was created entirely in-house, while Feilden Clegg Bradley Studios teamed up with Danish practice Lendager.
The proposals — presented without the names of the practices that designed them — are on display in the Great Hall of LSE's Marshall Building until May 20. The LSE has also provided displays here.
On Wednesday this week, representatives from each team of architects will be on site to answer public questions about the proposals between 10am and 5pm.
The site and retention
35 Lincoln's Inn Fields was occupied by the Royal College of Surgeons until the LSE bought it, giving it ownership of most of the south side of the historic square.
The university said its architectural consultants had concluded that there were two possible strategies for the redevelopment of 35 LIF.
It is proposed to retain part of the building's core structure to conserve embodied carbon. But this will have to be weighed against the brief requirements regarding efficiency and floor space, it said.
The second provides for demolition to street level while retaining most of the basement areas, if technically feasible.