How can we reuse fabric and prevent pre- and post-consumer textile waste?
The fashion industry and therefore, clothing manufacturing represents one of the most resource-intensive sectors operating a take-make-use-discard linear economy in its mainstream. Currently, more than 2/3 of a garment's climate impact comes solely from manufacturing: fiber, yarn, fabric and wet treatment. With 53 million tons of fiber produced each year and 87% ending up in landfills, the industry pollutes the environment and wastes precious resources.
But what if we could prevent this and recapture value? Solve Studio provides the answer with the 'refashion' series.
Refashion is the world's first circular fashion system that uses pre-designed multifunctional fabric blocks and it creates a multitude of styles by using and reusing the same fabric using artificial intelligence (AI)†

the interchangeable jumpsuit that can be disassembled and reassembled in other styles from the collection
photography by Alexandra Petcu, scenography by Vlad Osiac
'refashion' is designed for a circular economy
To tackle the reuse of textiles, the multidisciplinary team has developed an innovative product design and production process based on a new circular design strategy. They plan to implement this process through automated production/recovery scheduling and AI-assisted design. After three years of collaboration, the first step of the project has been successfully completed by creating a proof-of-concept collection with the same name as the system – Refashion.
The collection is made using three pre-designed multifunctional fabric blocks, made from Tencel and GOTS certified organic cotton. The series includes more than 10 different styles: a top, four dresses, two skirts, a bolero, two jumpsuits and a reversible jacket. In addition to showing how versatile the fabric blocks can be, each garment can be easily disassembled, redesigned and re-manufactured in other corporate-level styles after being returned by the end user.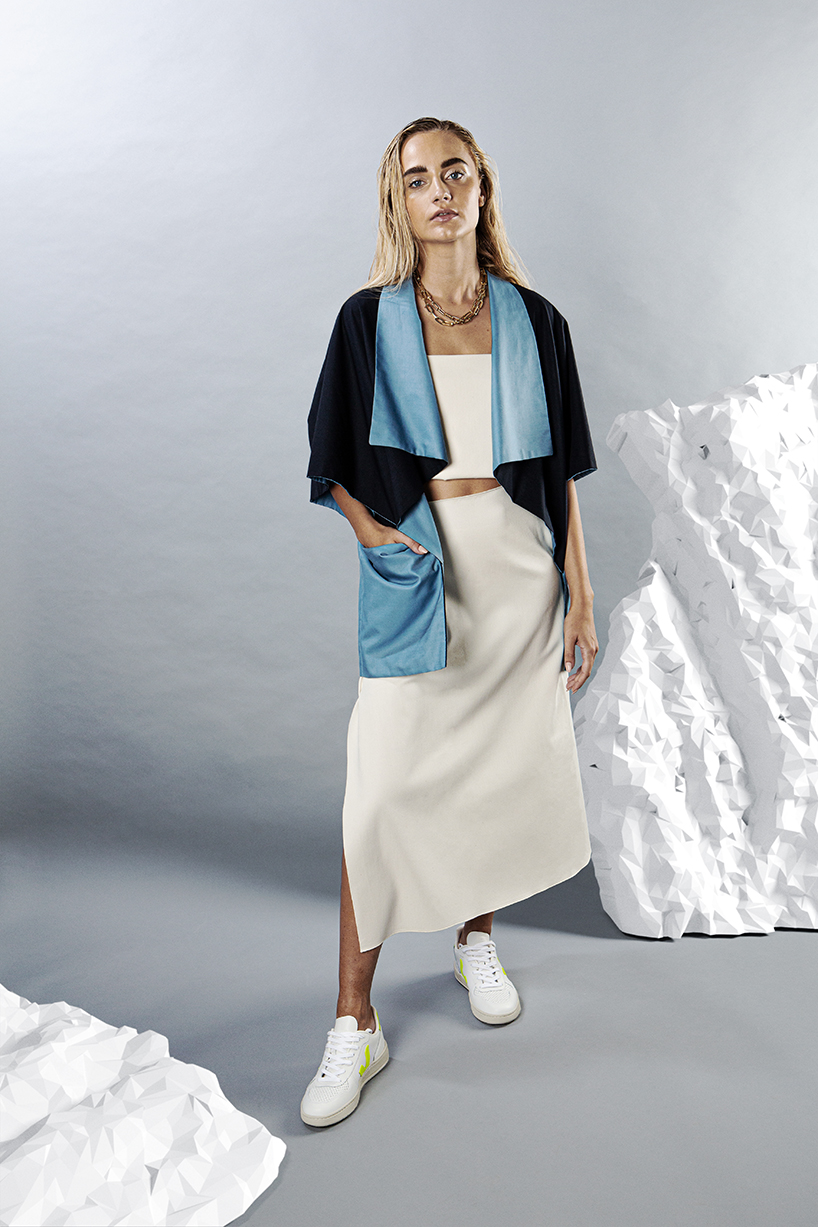 reversible and renewable Lagom jacket
'Together with the team of the Chair of Interaction and Communication-Based Systems, Institute of Computer Science, University of St. Gallen, Switzerland, through Prof. dr. dr. Andrei Ciortea and Prof. dr. Simon Mayer, I expect this approach to increase servitization in the supply chain and thereby enable scalable circular economies in the clothing industry' explains Cristina Dan, circular fashion researcher and founder of SOLVE.
The AI-assisted circular design strategy will be the first of its kind, empowering human creativity through artificial intelligence. The new design strategy today is limited to the manual assembly and reassembly of stiles. Future research will focus on exploring the potential of industrializing the circular design strategy through automation and AI.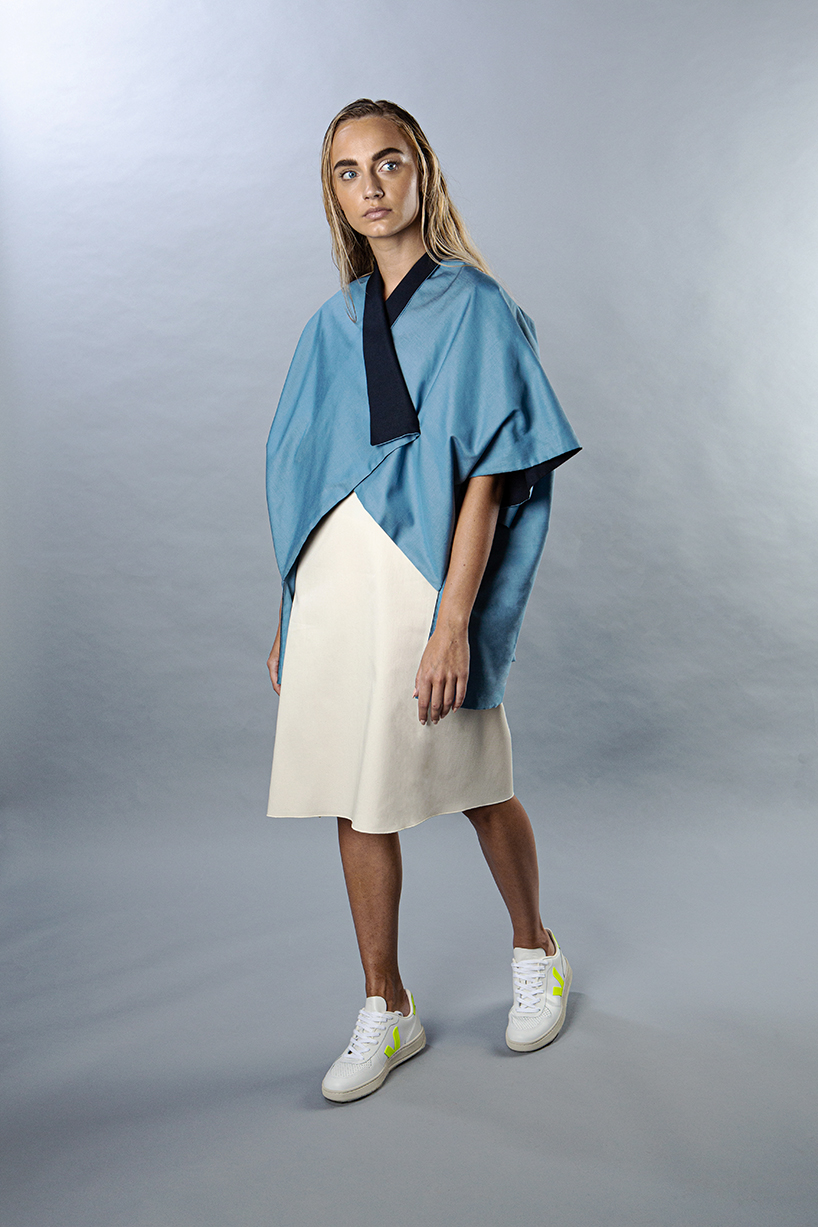 the Lagom jacket reversed. Lagom can be worded as 'not too little, not too much, just right' in Swedish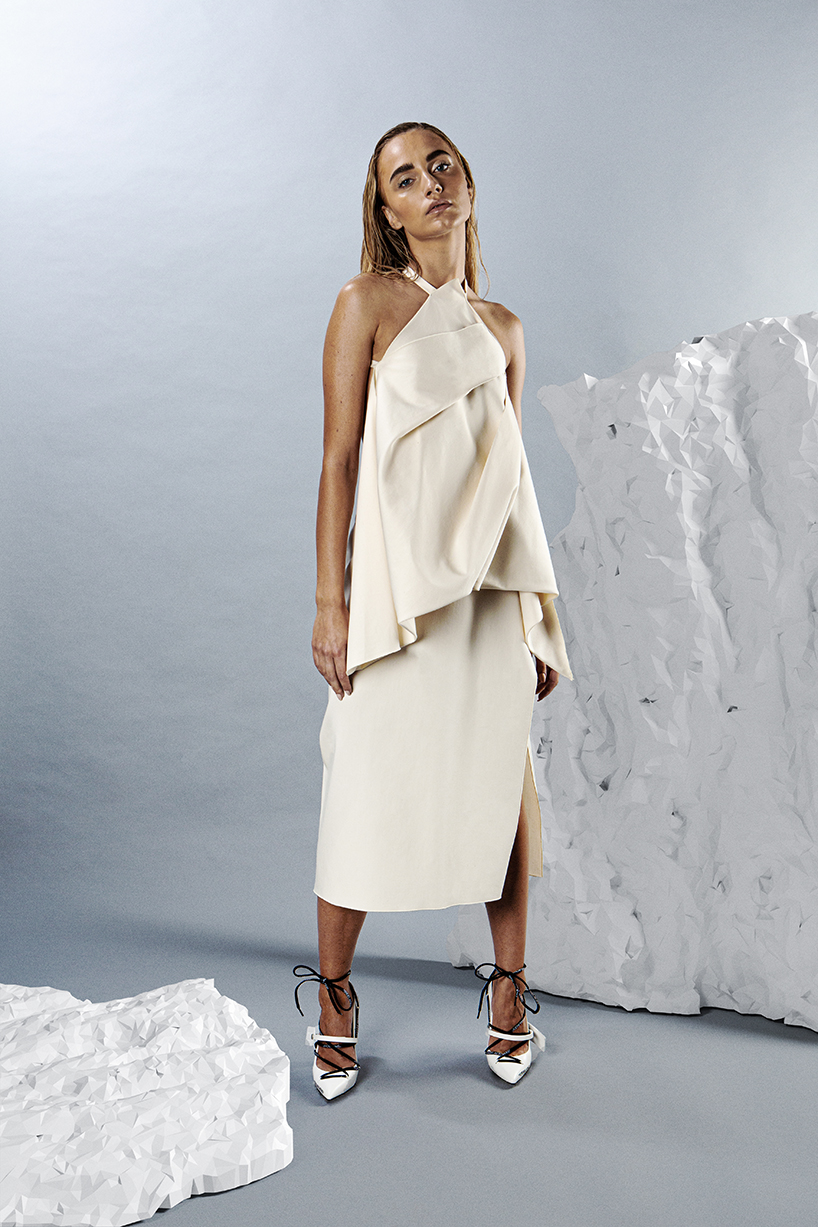 the Måne top (Moon top) can be transformed into other styles such as the Orka bolero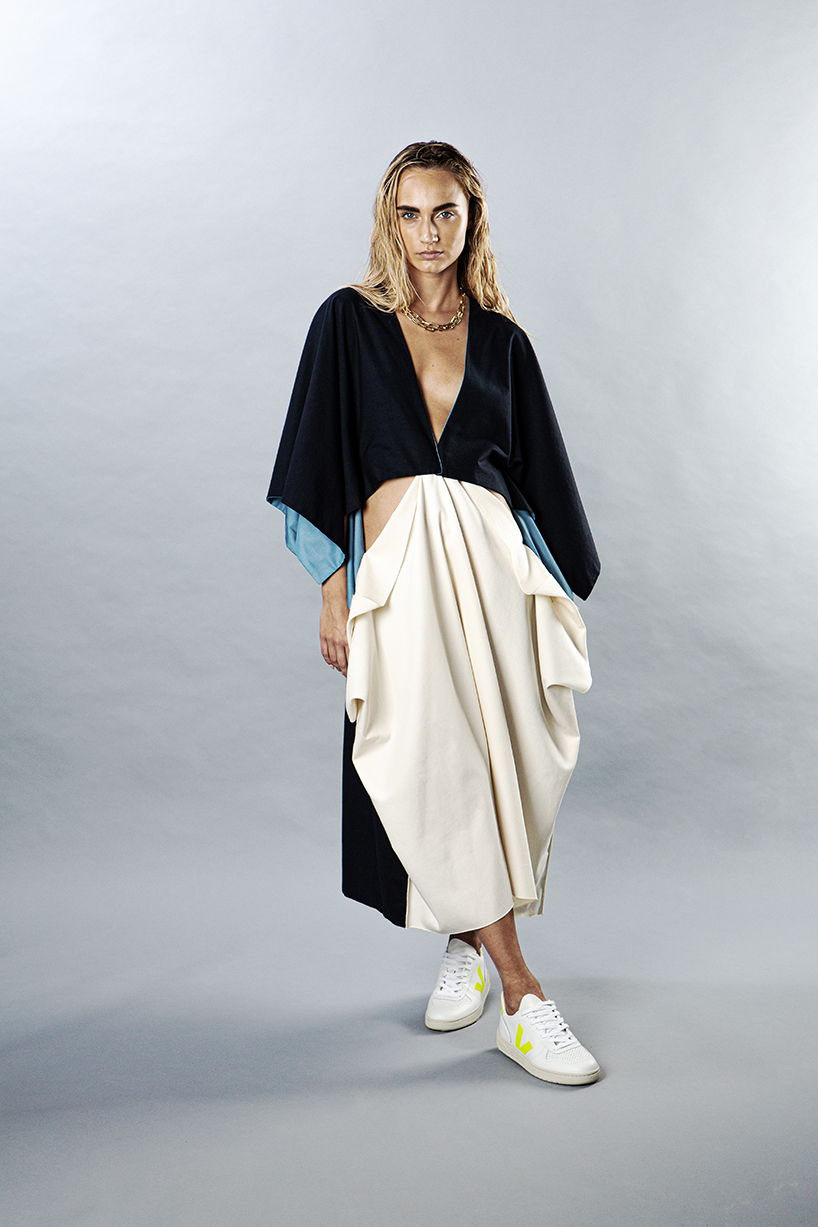 the Nordlys dress is renewable, waste-free and reversible (front/back)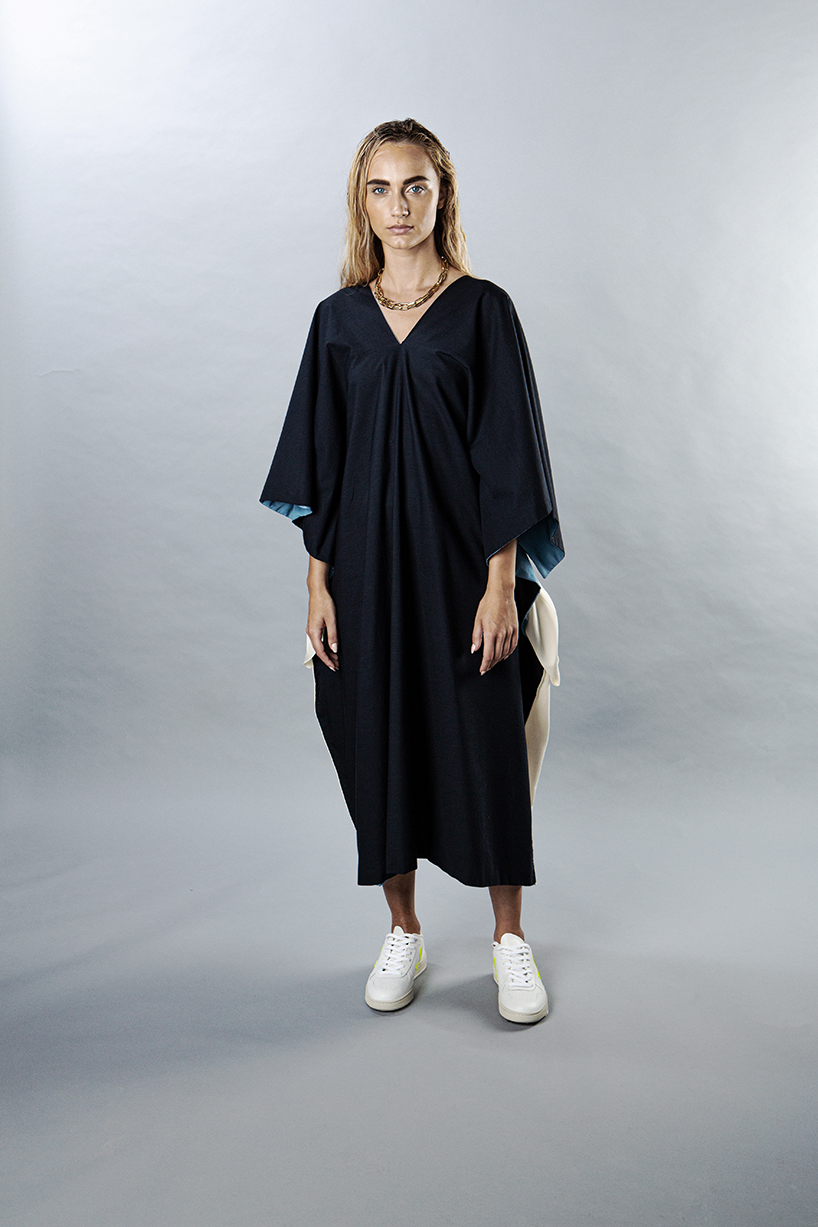 the Nordlys dress reversed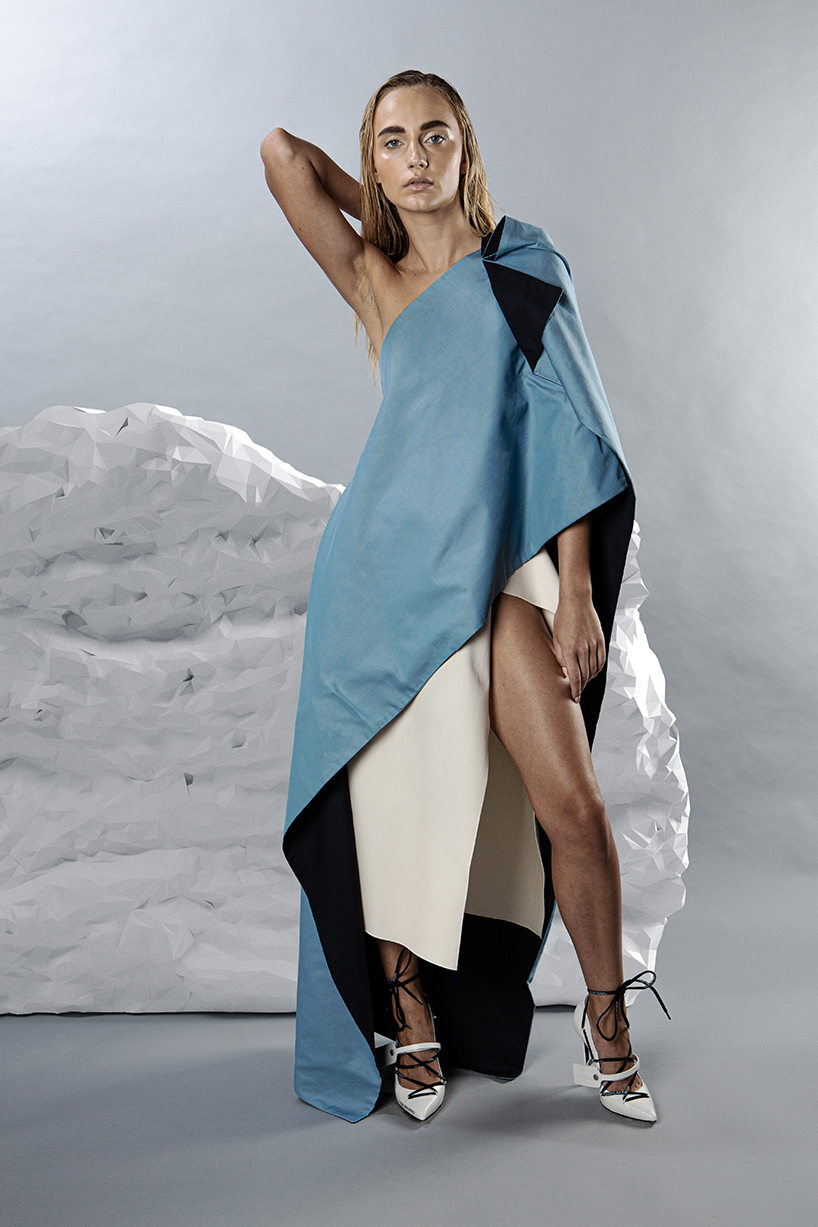 the Mångata dress uses two pre-designed fabric blocks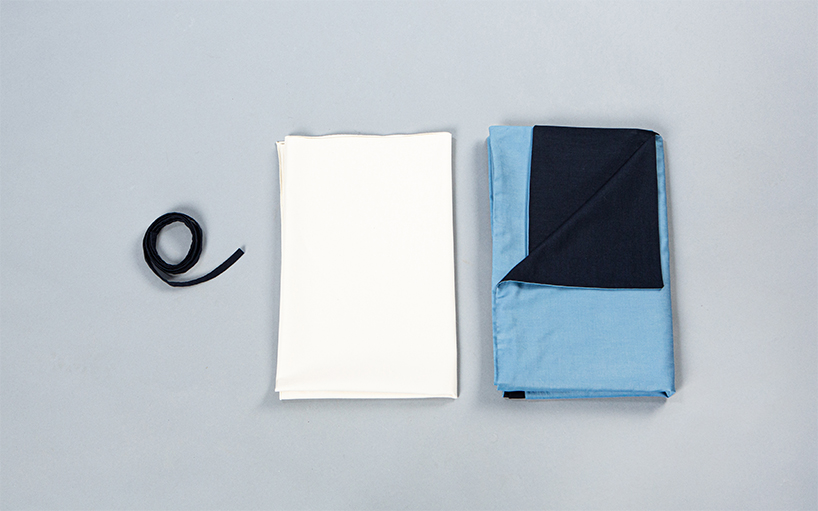 the three pre-designed multifunctional fabric blocks can build any style from the collection
1/4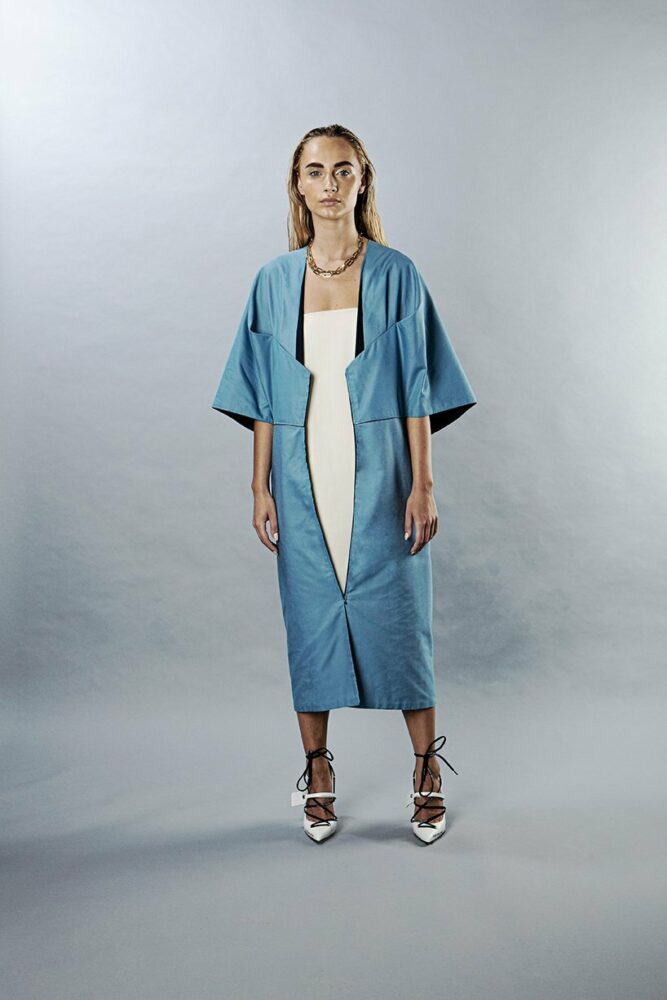 this dress is made of Tencel lyocell and GOTS certified organic cotton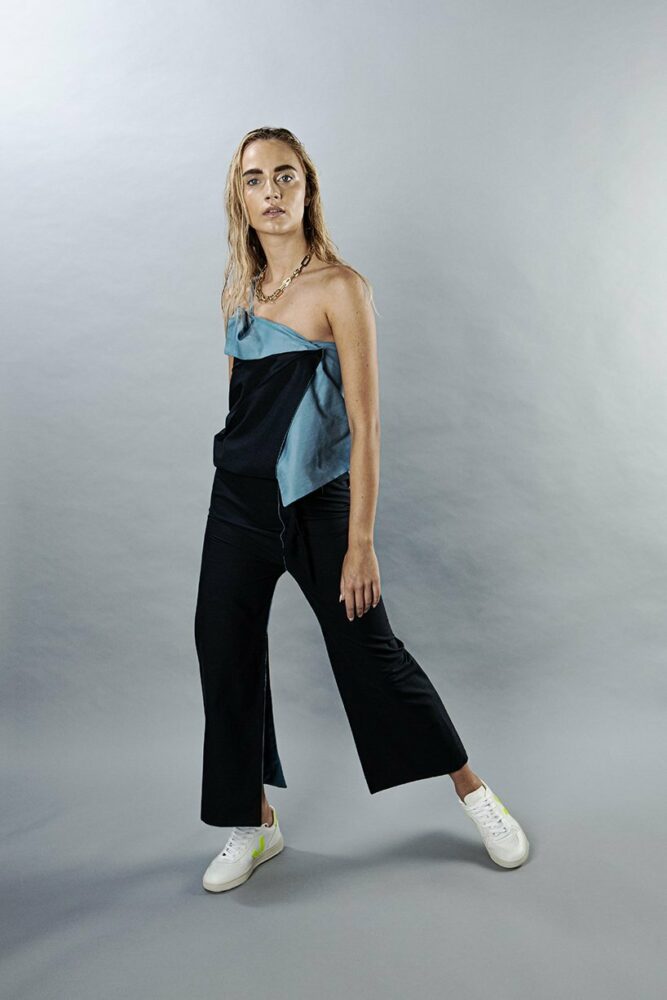 all styles are made from natural certified fibers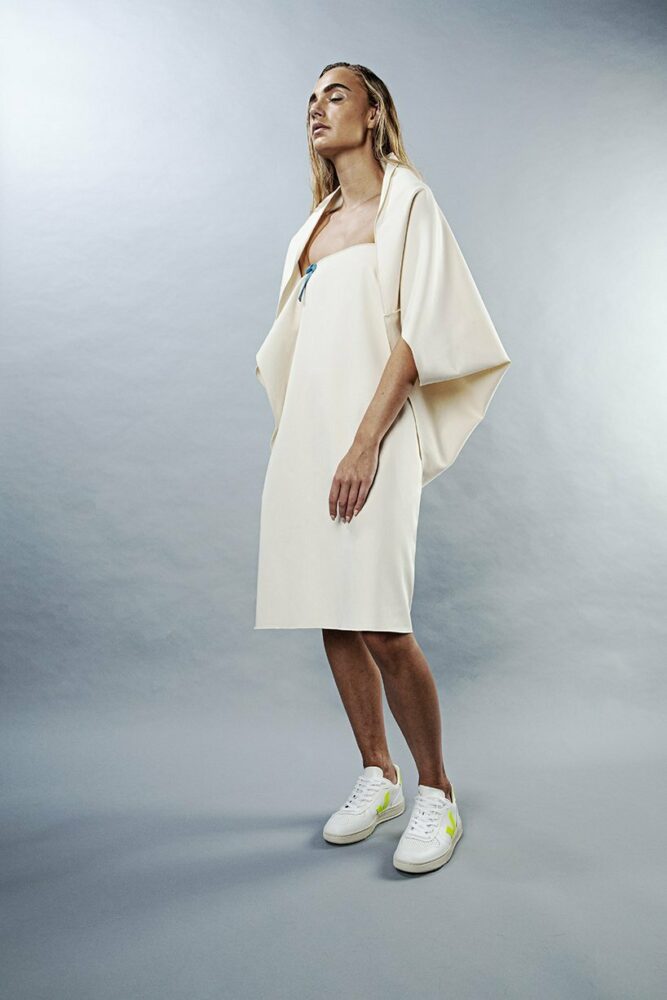 the orca bolero made of GOTS certified organic cotton. Orca means 'to have energy'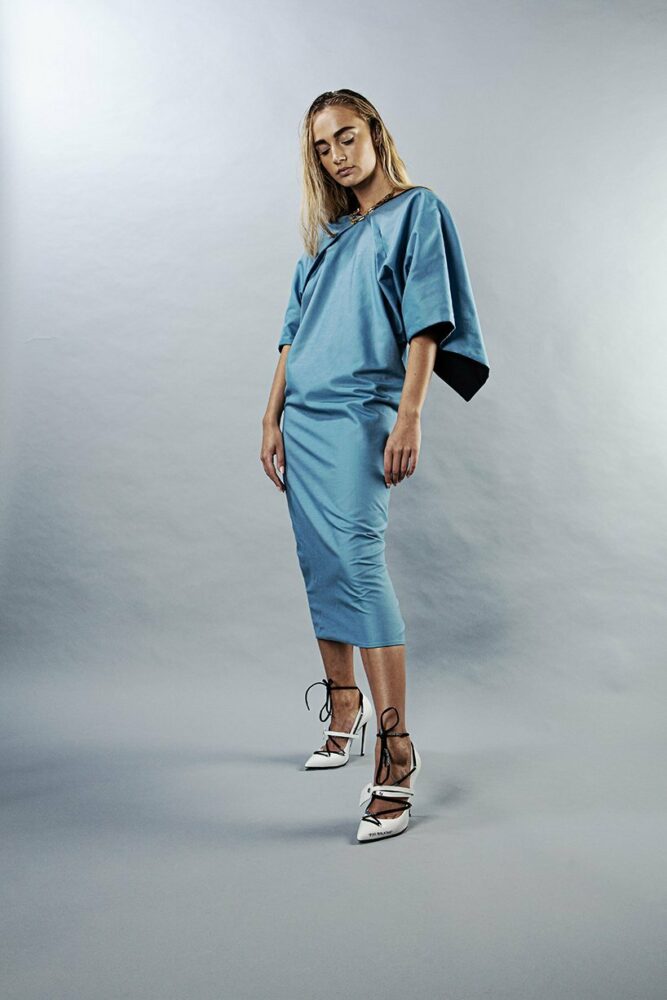 the friendliest (for use and the environment) kimono style trench coat, the Ven (friend) kimono is made from one block of fabric
project info:
name: refurbish
designer: Solve Studio
chief designer: Cristina Dan |
photography by means of: Alexandra Petcuc
scenography by: Vlad Osiac
designboom received this project from our 'DIY Submissions† feature, where we welcome our readers to submit their own work for publication. See more project submissions from our readers here.
edited by: christina petridou | design tree