Reggie hated Donkey Konga, thought it would ruin the Donkey Kong brand
Posted on May 7, 2022 by Brian(@NE_Brian) in GameCube, News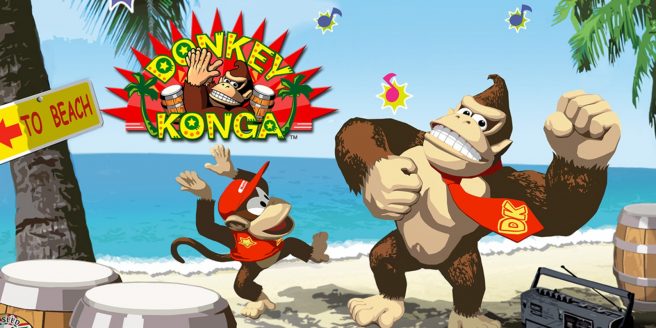 What's the "Best Worst Game" Former Nintendo of America President Reggie Fils-Aime Has Played? That honor goes to the rhythm title Donkey Konga.
Reggie spoke of his disdain for Donkey Konga during an interview with G4TV this week. It turned out that he believed that this particular game would "damage the Donkey Kong brand".
Reggie told G4TV:
"I have to tell you that as an executive I hated Donkey Konga. I hated it. I fought with our parent company. I thought it would hurt the Donkey Kong brand. Personally, I didn't enjoy playing that much. I pushed back hard.

You know what? We launched it. The first game actually sold pretty well, but boy, was I not a fan."
Donkey Konga first debuted on GameCube in Japan on December 12, 2003, followed by September 2004 in North America and October 2004 in Europe. Two more sequels were to follow, although the third entry never left Japan.
Another Donkey Kong title, Donkey Kong Barrel Blast, had greater potential to negatively affect the series. Based on pieces compiled by Metacritic, the Wii Racer is the worst-rated game in the franchise.
Related