An Adelaide retiree has revealed she has been forced to live in a tent for weeks as SA's housing crisis worsens.
The state government has admitted there is no "quick fix" to the problem exacerbated by the skyrocketing cost of living.
At 36, Meagan never expected this tent to be where she would be at home.
"I never thought I would be in this situation, it was absolutely horrible," she said.
The disabled retiree says she pays $300 a week for a patch of grass at the West Beach caravan park.
This was a decision she made after about 40 private rental applications were turned down in the past five weeks.
"Everything goes on and on, how are people going to survive? Homelessness just gets worse and worse and worse," she said.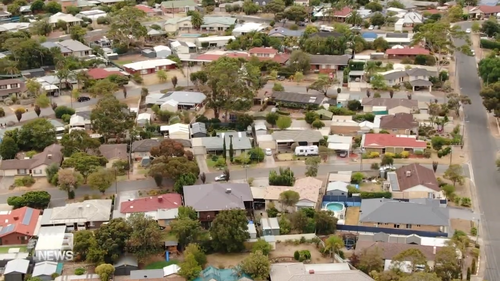 The single mother is now one of more than 16,000 on the housing waiting list and fears she has been lost in the government system.
SA's Human Services Secretary Nat Cook says it was a problem they inherited when they took office earlier this year.
"In the first week we got to the office, we had 1,500 emails," Cook told 9News.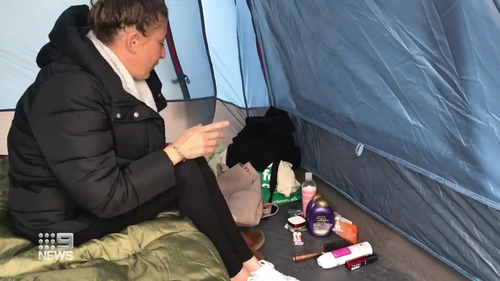 While Cook personally called Meghan today and offered hotel accommodation as a temporary solution, finding a permanent home could take months.
To make matters worse, SA's housing shortage crisis is exacerbated by the rising cost of living.
The government says one of the ways to help with that is a $1.8 million investment to expand the fuel price transparency plan.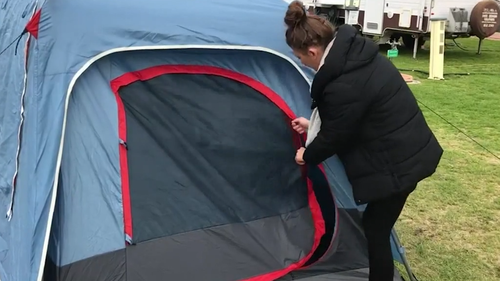 It's something that saves motorists about $350 a year on average, according to the RAA.
"If you have two cars, that's the biggest utility bill you'll have in your home, and being able to save $600 on a utility bill over the year is a really important part of budgeting today," RAA's Mark Borlace told 9News .
But the SA government has yet to commit to following interstate cues when it comes to energy cuts.