[More concert reporting from Karen Coughtrey (words) and Ross MacDonald (pictures). – AC]
It was finally a mild spring evening in Ottawa on Wednesday, May 4, 2022, the perfect evening to spend time as a family. Among the crowds of couples and groups and friends who entered the Canadian Tire Center for the second Canadian stop on the Sting My Songs Tour were families, demonstrating the artist's true intergenerational appeal.
"Family" would be a bit of a theme for the night. Sting introduced his band early on the show, explaining that his guitarist of 30 years Dominic Miller was now also joined by his oldest son Rufus Miller (also on guitar) and the son of one of his dearest friends, Shane Sager, was the harmonica player. He also introduced the rest of the band as family, and by the end of the night, with Sting sharing plenty of stories and anecdotes, everyone was sure to feel a more familial bond with the artist.
Sting's son Joe Sumner started the evening alone with his guitar. He immediately won the love of the public, because he had nothing but good things to say about our honest capital and its people. He performed eight songs including his two current singles 'Hope' and 'You You You'. He also played the Star Wars theme in honor of Star Wars Day (May the Four be with you) and played a sweet song he wrote for his children 'Jellybean'. He also knew that this was a big night, probably full of nostalgia, for many in the crowd, and he had gathered the audience to warm up their voices to his band's song, Fiction Plane, "Two Sisters."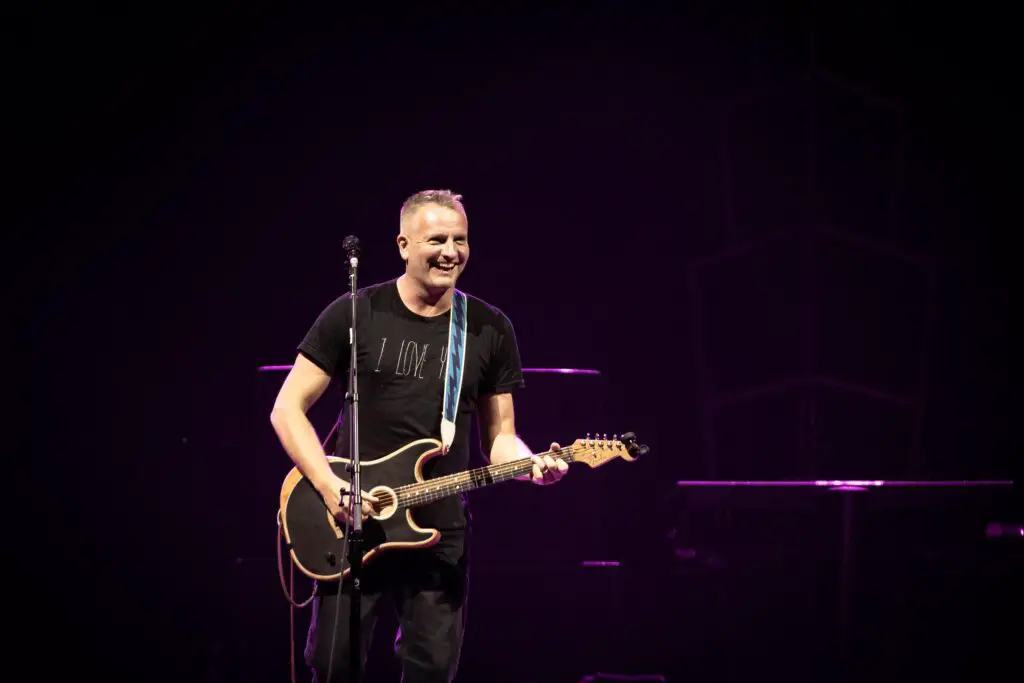 Ottawa demonstrated that they were there for a good time and stood on their feet, dancing, clapping and singing along loudly from the second Sting, taking the stage and playing the first chords of "Message in a Bottle" and many stood until the last notes of the night.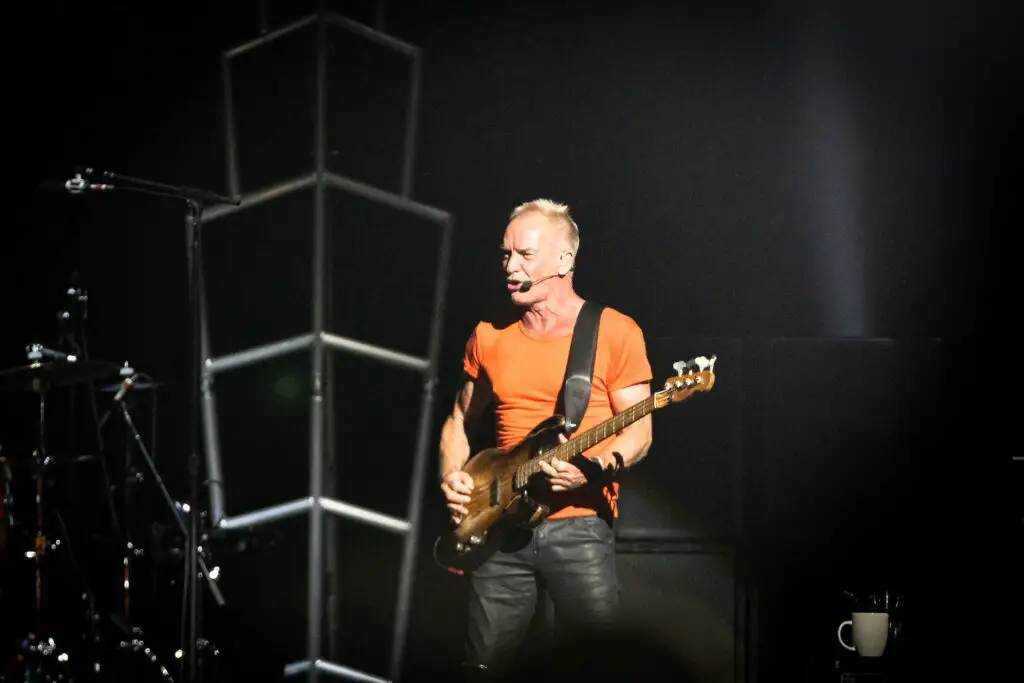 Sting's voice is as beautiful as ever and he wowed audiences with favorites like 'Englishman in New York', 'Every Little Thing She Does is Magic' and 'Every Breath You Take'. He would also perform new songs, from his latest album The Bridge (November 2021) and the crooner-esque songs, 'If It's Love', 'For her Love' and 'Loving You' were well received by the public. Throughout the night, the images behind the band had a distinctive 1970s television feel in their color palette and patterns and at times it felt like looking through a teak partition wall at a groovy alternate reality that was just out of reach.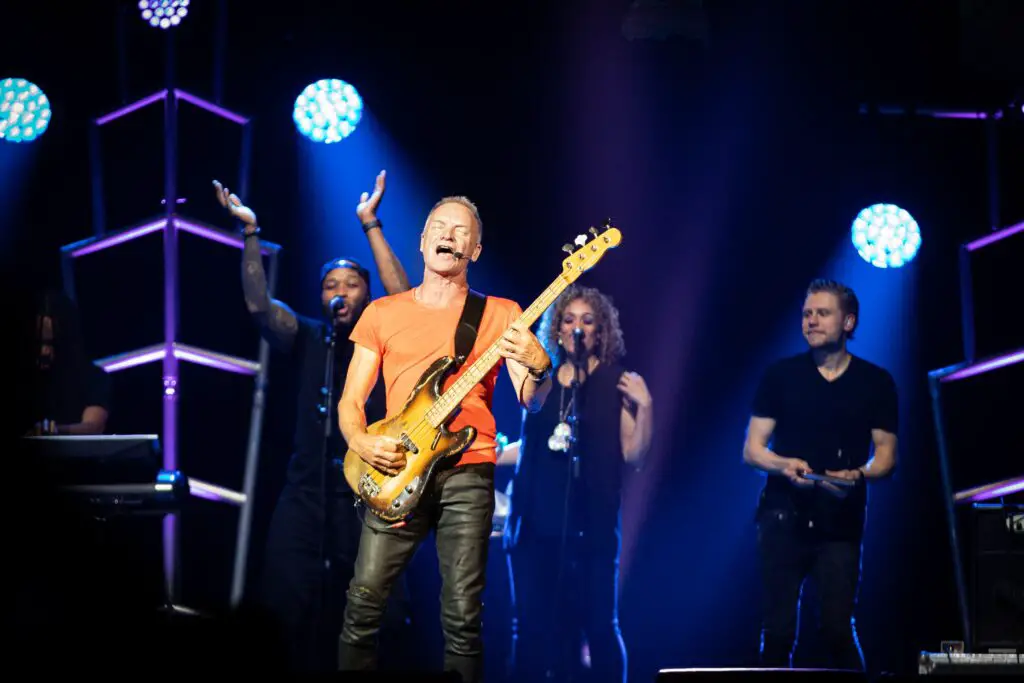 As is well known, Sting has added a variety of musical styles to his performance. Shane Sager was great on the harmonica, especially playing the Stevie Wonder part on 'Brand New Day' and the performance of 'So Lonely' had both a reggae and punk rock feel as it was mixed with a cover of 'No Woman'. No cry'. † Backup vocalist Gene Noble got to show off his pipes in a duet that mixed Juice WRLD's 'Lucid Dreams' with Sting's rendition of 'Shape Of My Heart', a truly stunning highlight of the evening. Desert Rose of course had an irresistible world beat feel and Sting snuck a part of Ella Fitzgerald's jazz classic 'It don't mean a thing', even skating, into crowd favorite 'Roxanne'.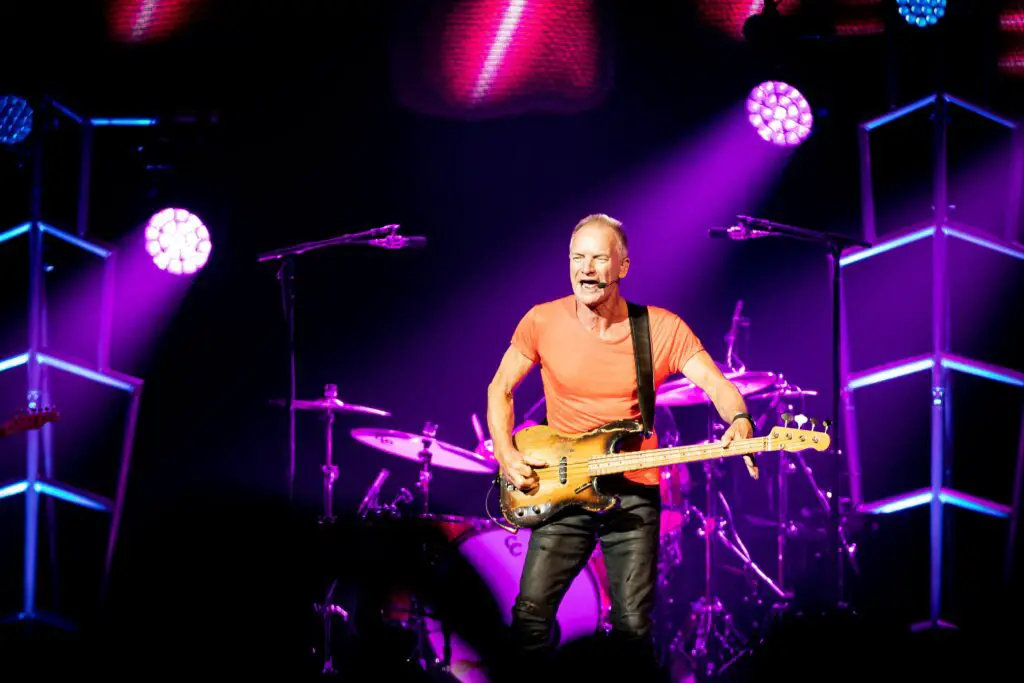 It is the custom of Sting to close the evening with a song that is quiet and thoughtful to send the audience home quiet and thoughtful and he closed the evening with the title track from his new album, 'The Bridge'. With lyrics "We are but sacks of blood and bone, when we bear the weight of our sons and our daughters, it circled the night back to the theme of family as it sent the crowd home to theirs.
Sting – vocals, bass, acoustic guitar
Dominic Miller – guitar
Zach Jones – drums
Rufus Miller – guitar
Kevon Webster – keyboards
Shane Sager – harmonica
Melissa Musique – backing vocals, percussion
Gene Noble – backing vocals