The 16-year-old boy walked to Fairfield Police Station around 11 p.m. Friday night with multiple stab wounds.
He was taken to Liverpool Hospital in stable condition.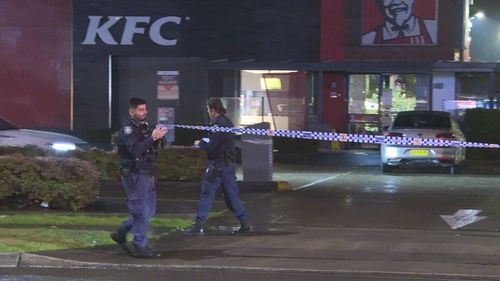 Police went to KFC in Fairfield where they found four teenagers in a parked car who were subsequently arrested.
The boys, aged between 16 and 21, were taken to the police station and "help with investigations".
Officers have identified a crime scene in the KFC parking lot under investigation.
A 17-year-old boy was charged with injuring a person with intent to cause grievous bodily harm, arguing and breaching bail.
He has been denied bail and is due to appear in court today.
The three other teens have been released.