Tabish Khan the @LondonArtCritic picks his favorite exhibitions to see now in London, all featuring sculptures and works by sculptors. Each comes with a quick review to help you decide if it's for you. Those looking for more exhibits should check out their top 5 immersive shows, where they'll all remain open.
Kathleen Ryan: Red Rose @ Josh Lilley
Rotting oversized fruits become something much more when you get closer and realize they are adorned with beads and gemstones in a visually spectacular display. Car hoods are accompanied by 'cobwebs', but this meeting of the natural and manufactured world is all constructed to create what feels like some great wonderland we've wandered into. Until August 5.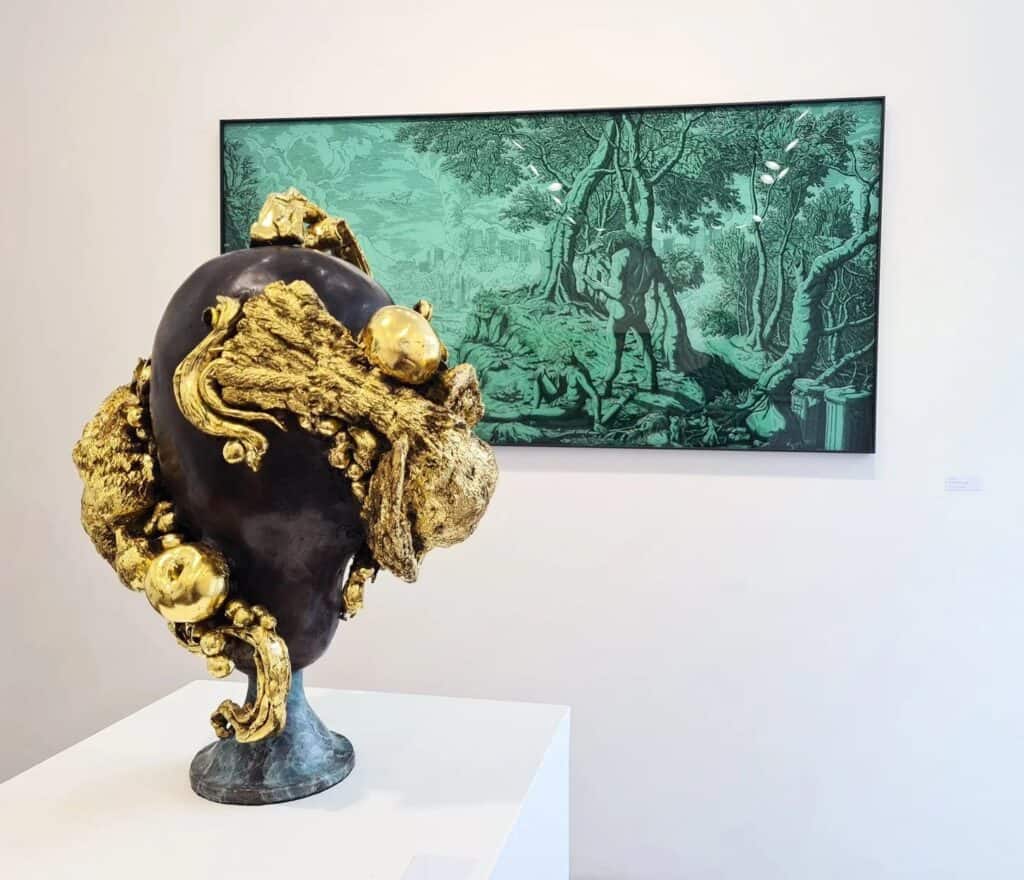 Modern Baroque @ James Freeman Gallery
Two contemporary artists provide an updated look at art history, while Rebecca Stevenson's wax and bronze sculptures pay tribute to vanitas works depicting animals and fruits. While Daniel Hosego's humorous drawings and serigraphs place people like Bezos and Trump in the classic forest theme, a fitting combination of artists. Until July 9.
Billy Apple: Rainbows 1965 @ Mayor Gallery
Rainbows abound in Mayor Gallery's first posthumous exhibition of Billy Apple's work, as neon rainbows circle, encircle and illuminate the space in a fitting tribute to the recently deceased artist – re-hosting his 1965 exhibition. He was one of the first to use electric light as a sculptural medium and it is still fascinating more than 50 years later. Until July 27.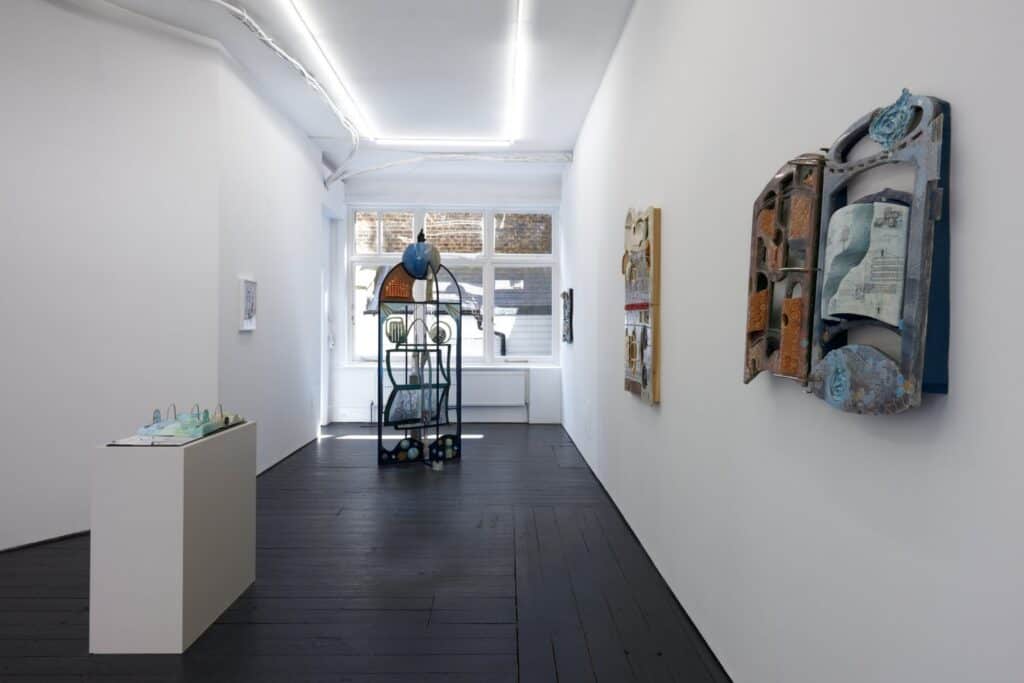 Sacha Ingber: One Direction @ showcase
Inauguration of the news Fitzrovia gallery space are the sculptural works of Sacha Ingber. The concept of the ring binder, the kind we use to hold our documents, is transformed into playful landscapes in which the artist's own tax returns, faucets, water and tiles are incorporated into these fascinating creations. Until July 3.
Small is Beautiful: Miniature Art Exhibition @ 81 Brompton Road
There are many stunning creations made on a very small scale in this exhibit, including a political piece by Slinkachu in which bankers and ordinary citizens wrestle with a 5 euro note, working so small that they have to be seen with a magnifying glass. It is a joy to watch the skill level required to create these pieces. Until July 17, ticket.
All images copyright and courtesy gallery and artist, miniature art exhibition image copyright Jasenko Dordevic.
Categories
tags
Author
Tabish Khan
Art critic for both FAD and Londonist. See as many exhibitions as possible and write reviews, opinion pieces and a weekly top 5 for FAD.
Students of the MA Sculpture program at the Royal College of Art have been invited to develop artworks for temporary exhibition in […]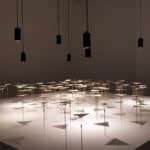 Head east for technology, books, dinosaurs and a giant fly.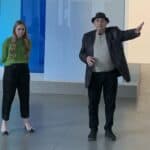 Larry., one of the most renowned and influential artists to emerge from the Los Angeles art scene of the 1960s […]
In November 1965, Billy Apple (born 1935 – died 2021 Auckland, New Zealand) staged his second solo exhibition at the Bianchini Gallery in New York City. […]