The
Optus cyber attack
this week has the potential to become the biggest and frankly most dangerous in the country when it comes to the impact on everyday Aussies.
Optus' own operations have not been affected, meaning your mobile, home or broadband has not suffered any outages. But the impact on customers can last for years and be devastating.
If you're one of the potentially 9.8 million customers whose data could now be in the hands of hackers, scammers, or individuals looking to commit identity theft, you have every right to worry.
I am an Optus customer – is my data part of this breach?
At this stage, Optus is still investigating the cause and source of the attack, along with the data obtained.
Optus hopes to contact all customers in the coming days to let them know whether or not they have been included.
And if you were included, how much of your information may have been obtained.
At worst, there are millions of people whose names, addresses, birth dates, phone numbers, and email addresses are in the hands of cybercriminals.
Today, Optus CEO Kelly Bayer Rosmarin said that numbers of identity documents such as passports and driver's licenses could also be compromised, but photos were not.
Optus said it will let customers know which category they fall into.
What should Optus customers do today?
While there's not much you can do until we know for sure what was stolen, this is an important time to look at securing all your accounts.
In particular your bank account logins and email logins.
When you do this, make sure you also have "Two-Factor Authentication" enabled for those accounts and accounts like your social media.
This means that it is more difficult for hackers or scammers to access your accounts using the information they have collected here.
Your Optus password and payment information, such as credit card numbers, are not part of the attack. Often, however, our passwords can be guessed from our personal information, or even found from previous other data breaches.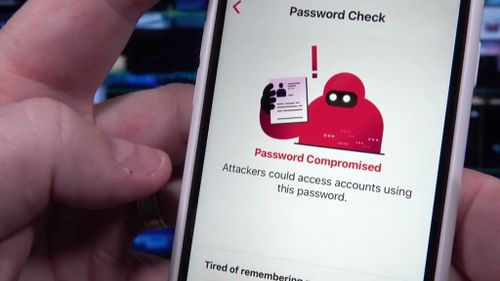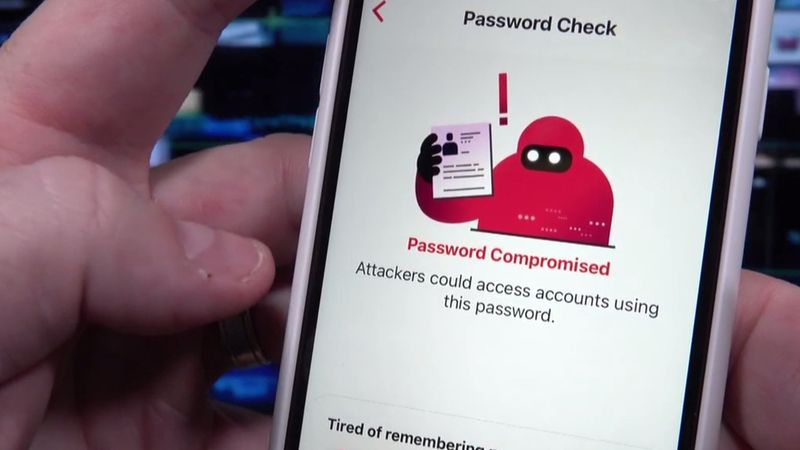 So lock your accounts today.
Also, keep a close eye on your online accounts and check for unusual activity, both on social media and on bank and financial accounts.
It is important that you increase your own awareness and vigilance around text and email messages and tell your family to do the same.
Our seniors are the most vulnerable here, so ask your friends and family about their own situation and talk to them about how texting and email scams can take place.
In simple terms, be wary of emails that appear to contain a large amount of personal information about you.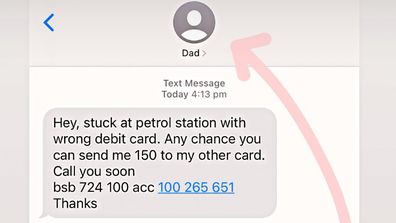 SMS scam trying to fool recipient with contact name
What can scammers do with my data?
Scammers who get their hands on this database of customer information can use it to send more personalized messages via text or email.
Be wary of messages that know not only your name, but also your date of birth, your address or other personal information.
If you receive an email or message like this, never click the link in it.
Instead, if you think it's legit, go to that company's website without clicking any links, or call them at the numbers listed on their official websites.
Identity theft – what we know and what you can do
Besides these scam emails and text messages, the silent threat is the theft of your identity.
Using your name, date of birth, address or ID numbers, scammers can call banks or other institutions and impersonate you.
Worse, they can apply for new credit or loans in your name.
If this happens to you, ID Care is an organization that can help you with this and provide expert advice.
Optus Scam Messages: The Next Threat
Mark my words, the next week will see an influx of fake Optus emails and text messages.
Optus said this is why they haven't contacted customers, but I think the horse got stuck on that.
Be wary of "Optus" messages reporting the attack, apologizing to customers, and giving you advice, including clicking a link or executing a message.
That's going to be a scam.
If you think it's genuine, visit Optus' own website, log into My Account and all the information Optus needs to share with you should be there.